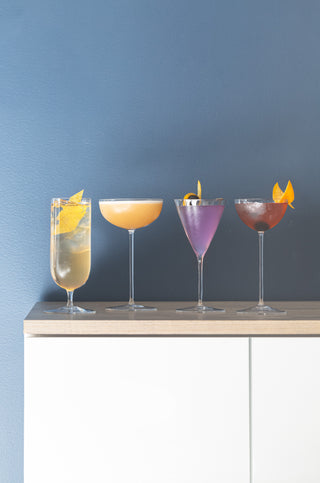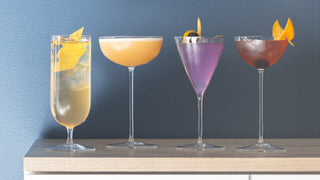 The Up Collection
The only cocktail stemware collection you'll ever need.
Great cocktails deserve great glasses.
Each glass in this 4-piece kit ideally suits a particular class of cocktail, from spirit-forward Negronis to bubbly Highballs.
These carefully-designed pieces are the result of years of consultation with the world's leading bartenders, and are handcrafted by a centuries-old European lightbulb manufacturer to exacting standards.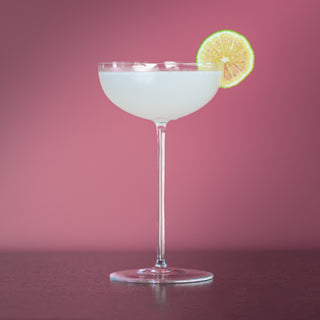 The Coupe
Wide, shallow bowl that's excellent for aromatic Daiquiris, Sours, or Margaritas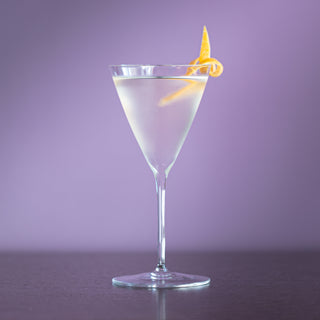 The Martini
Reimagined profile that's fun to hold
Perfect for Cosmos, Vespers, or - of course - a Martini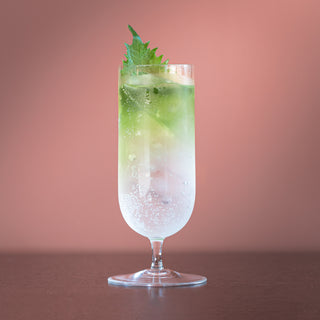 The Highball
Tall, narrow profile preserves carbonation
Ideal for bubbly beverages - Palomas, Shandies or Highballs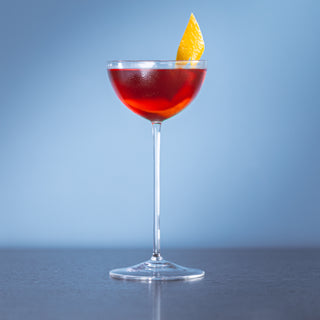 The Manhattan
Round, deep bowl designed for aged spirits or higher-proof cocktails: the Negroni, the Martinez, the Manhattan